---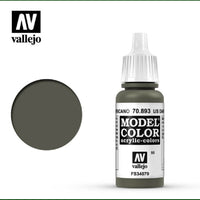 US European theatre post Normandy paratrooper uniforms have US Dark Green as the base coat. The Operation Market Garden and Bulge airborne uniforms were significantly darker than those issued for June 1944.

Vallejo paints are acrylics and clean up with water. 17ml dropper bottle.
We have used stock shots for the paint as this will give you a better idea of the true colour.
NEW