---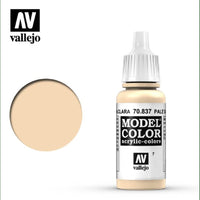 A dark cream colour, useful for highlights and drybrushing ground cover. Not as pink as it seems in the image shown.

Vallejo paints are acrylics and clean up with water. 17ml dropper bottle.
We have used stock shots for the paint as this will give you a better idea of the true colour.
NEW