---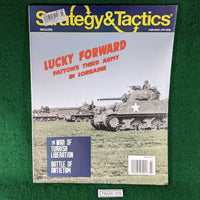 Strategy & Tactics is a military history magazine that covers a range of topics in each issue, with in depth examination of all aspects of military history.

This issue has articles on Patton's 3rd Army in Lorraine, The War of Turkish Liberation and The Battle of Antietam.

Very Good condition.