---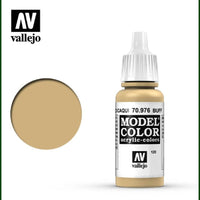 We find this one of the most useful Vallejo colours and use it for raw canvas such as British Napoleonic bread sacks, as a base colour for webbing and as a highlight on darker sands and browns.

Vallejo paints are acrylics and clean up with water. 17ml dropper bottle.
We have used stock shots for the paint as this will give you a better idea of the true colour.
NEW